Today, we welcomed to our studio three challengers who stepped forward to raise funds for the children in the devastated areas in Tohoku. Steve Collins, Ray Meenan and Paul Leonard are all long time residents of Tokyo and they wanted to do something to help the victims of the massive earthquake and tsunami that ravaged northeastern Japan.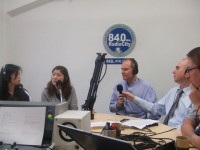 The project they decided to undertake is extraordinary…they decided to cycle from Tokyo to Sendai, inspiring people to pledge donations for the cause. That is a 400km bicycle ride over 3 days and they're not even professional cyclists! That's some serious commitment from what they say are "three less than fit guys who want to give back something to the country that they now call home!".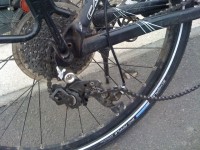 When we found out about this project on the internet, we knew it would be an amazing story to share with our listeners. Listening to them talk about their motivation for the Challenge and their obvious appreciation for the bravery of the people in the Tohoku area was very heartening. No doubt the donations made through their efforts will be a huge support to the children who were affected in the Tohoku area. Kudos to Steve, Ray and Paul!
Donations are still accepted! Click
The funds will benefit the children in the Tohoku area through the Tyler Foundation who supports Ibaraki Children's Hospital and Tohoku University Hospital.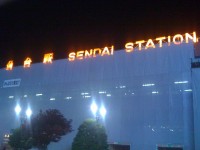 Listen to our interview from the podcast at the bottom of the page.
Learn more about the project; http://www.tylershineon.org/2011/05/tohoku-shine-on-cycle-challenge-2011/
<Information>
"Harumi Harukko Festival" on May 20 (Fri), 21(Sat), 22 (Sun) at Triton Square!
*5/20: 11AM – 8PM 5/21: 11AM – 6PM 5/22: 11AM – 5PM
*Festival will be cancelled in case of severe weather.
*Admission is free!
You can enjoy delicious food (umai-mon) across-the-country! Anime characters show (Kaizoku Sentai Gokaijer & Suite Precure) will be held for kids!
Also don't forget on 5/22 (Sun) at 4 PM Arlene's hip-hop dance team the ★HMDG★ will perform on stage!!!